Annual Meeting & Snail Supper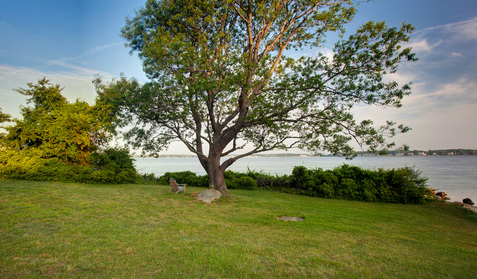 Slow Food East End Leaders are busy planning our Annual Meeting on September 24th at the beautiful Quinipet Camp & Retreat Center on Shelter Island. This is our biggest and best potluck supper of the year. It's also the time when you can "meet the candidates" for Slow Food East End's board and learn more about our events, educational programs and goals for the future.
The Annual Meeting is free and open to all, members and non-members alike. If you want to know more about Slow Food East End, you are urged to attend and invite a friend!
Date: Sunday, September 24, 2017
Time: 4PM – 7PM
Place: Quinipet Camp and Retreat Center, Dining Hall
99 Shore Road (4 Rocky Point Road), Shelter Island, NY 11965 (Down the road from the Perlman Music Program Campus & Pridwin Hotel).
Are You Interested in Becoming a Leader or Working on one of Our Committees?
If you want to get more involved in our growing chapter, serving on a committee or as volunteer is a good way to meet people and learn more about the organization – plus get good things done!
If you have already served on a committee, then maybe it is time to become a Leader. Please contact Laura Luciano, laura@outeastfoodie.com or Pierre Friedrichs,
pierre@slowfoodeastend.org if you have an interest.
About Quinipet
Quinipet Camp & Retreat Center has offered retreat opportunities, summer camp and environmental education for over 60 years. It is located on the northwest shore of Shelter Island, New York on a property that encompasses approximately 25 acres. Quinipet is owned and operated by the New York Conference of The United Methodist Church. For more info about Quinipet.