Pasta Making Class
Come join Chef Pierre Friedrichs and Laura Luciano for an evening of making pasta on February 9th at 6:00 pm. The class will focus on the fundamentals of making fresh pasta with different flours: local flour from Amber Waves Farm, traditional Italian 00 flour, and everyday flour from the local supermarket.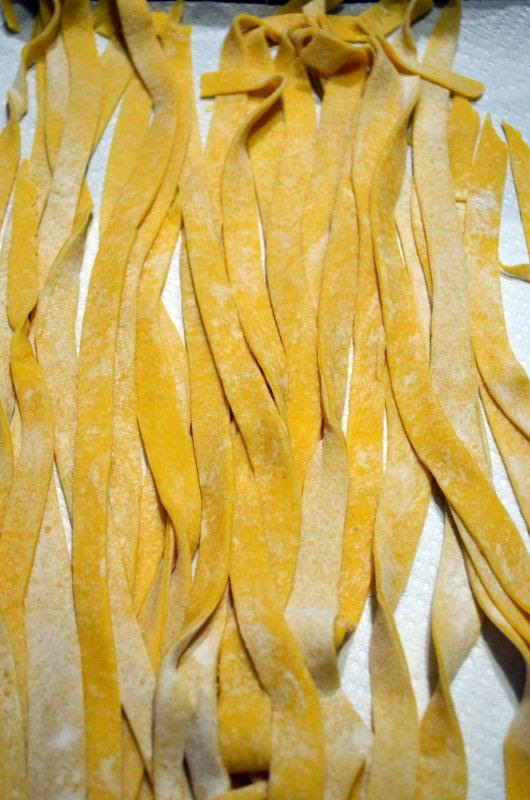 You'll enjoy the simple beauty of creating luscious homemade pasta – from traditional methods by hand to contemporary methods by machine. At the end of the evening you will enjoy the "pasta" of your labor by sharing dinner with fellow students.
This hands-on class is limited to 10 people and includes ingredients and a pasta dinner. Proceeds will go to support SFEE projects.
Event: Pasta Making Class
Date: Thursday, March 16, 2017
Time: 6:00 pm
Location: Home of Chef Pierre in East Hampton. Confirmed attendees will be given directions.
Cost: Members of Slow Food East End $75.
Non-members $95.
Your Instructors
Pierre Friedrichs, Vice President of Slow Food East End, is a private chef for summer families on the East End. He uses ingredients from his own farm along with those from many local growers and purveyors.
Slow Food East End Leader Laura Luciano is a food writer, photographer and recipe developer for Edible East End. Her blog, Out East Foodie, focuses on growing, cooking and eating locally on the East End.
Laura and Pierre represented Slow Food East End at Terra Madre in Turin, Italy (see the article) this past September. They are excited to bring this Italian cooking experience to 10 lucky students!