Seafood Cooking Class
Come join Al Goldberg, Slow Food Leader, Master Fisherman and Amateur Chef with a passion for seafood, for two 3-hour sessions of Sustainable Seafood Basics & Cooking on August 2nd and 9th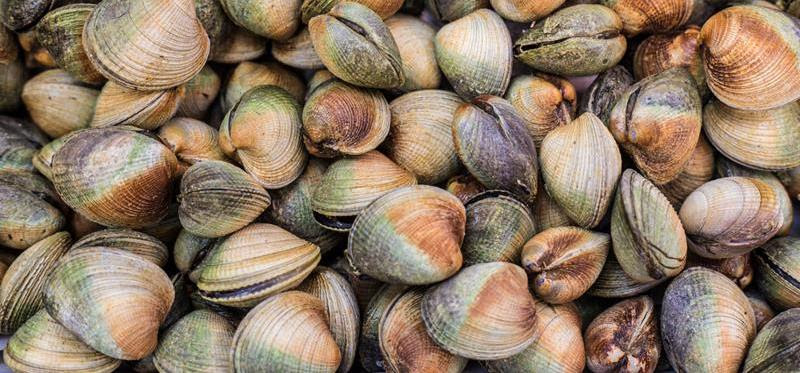 SESSION I – Wednesday, August 2nd:
Seafood Basics:
What is sustainable seafood?
Round fish, flat fish and shellfish
What's in season
Where to source and tips on what to look for when buying.
How to keep it in peak condition from hook to table, storing and freezing.
Knife skills and kitchen safety
Fish prep and how to filet a fish.
Hands on Cooking:
Seafood Stock Making
East End Sustainable Seafood Chowder
Sustainable Seafood Fishcakes
Participants will prep and filet a fish.
(A tasting will follow after preparation)
SESSION II – Wednesday, August 9th:
Hands On Cooking using various cooking methods:
Ceviche – cooking with citrus
Roasted whole fish
Mussels with garlic, white wine, fennel and onion
Pan sautéed fish filet
Roasted vegetables
Seasonal salad
(Dinner served after preparation)
Details
Each class is limited to 15 people. Price includes ingredients, handouts and recipes. Proceeds will go to support SFEE projects.
Event: Sustainable Seafood Cooking Class
Session 1 Date: Wednesday, August 2, 2017
Session 2 Date: Wednesday, August 9, 2017
Time: 6:00 – 9:00pm
Location: Jeff's Kitchen, Hayground School
151 Mitchell Lane, Bridgehampton, NY
Deadline for Reservations: Friday July 28, 2017
Cost: Members of Slow Food East End $75 per class.
Non-members $100 per class. To join Slow Food, click here. Be sure to designate NY-East End as your chapter.
Space is Limited, Reserve Today!
Your instructor: Al Goldberg is a retired financial executive and business consultant. He is an avid foodie, fisherman and custom fishing rod builder. Al has cooked for a number of local charity fundraisers and Slow Food events. He has developed a reputation for making some of the best fishcakes, seafood chowder, and gravlax east of the Shinnecock.
Al teaches in the Adult Education programs in East Hampton and Sag Harbor, and has taught custom rod building to Boy Scout troops and fire departments on the East End. He is also active in local and national cancer charities fundraisers. Every winter, Al hones his culinary skills by taking cooking classes in NYC.
What is Slow Fish?
Slow Fish, a Slow Food International Campaign, has launched a variety of initiatives that promote sustainable fishing, understanding the state and health of our oceans and waterways, and recovering the traditional wisdom of fishing communities. All of which deepen our connection to people who catch our seafood. To learn more about Slow Fish, Slow Fish.
RSVP