Check Out the Menu!
Passed Appetizers
Deep Roots Farm Crab Stuffed Deviled Eggs
Peconic Bay Scallop Ceviche
Charissa Spiced Local Squid Skewers
Smoked Local Cod Rillette on Chick Pea Bellinis
(Sparkling Pointe Brut)
Three Different Local Oysters Served Three Ways
Matt's Peconic Golds with Lemon Grass Mignonette
Mike's Montauk Pearls Grilled with Pomegranate BBQ Sauce
Sean's Greenport Oysters Roasted with Pesto and Parmesan
(Kontokosta Viognier)
Seared Shinecock Sea Scallops
Local Spring Vegetable Risotto with Sweet Pea Puree
(Macari Dos Aguas)
Pan Roasted Sea Robin
Orient Mashed Potatoes, Sep's Grilled Asparagus, Cab Franc Beurre Rouge
(Bedell Cabernet Franc)
Mom's Local Honey Panna Cotta
Chambord Poached North Fork Rhubarb, Spiced Pistachios
(Local Bubbly Kir Royal)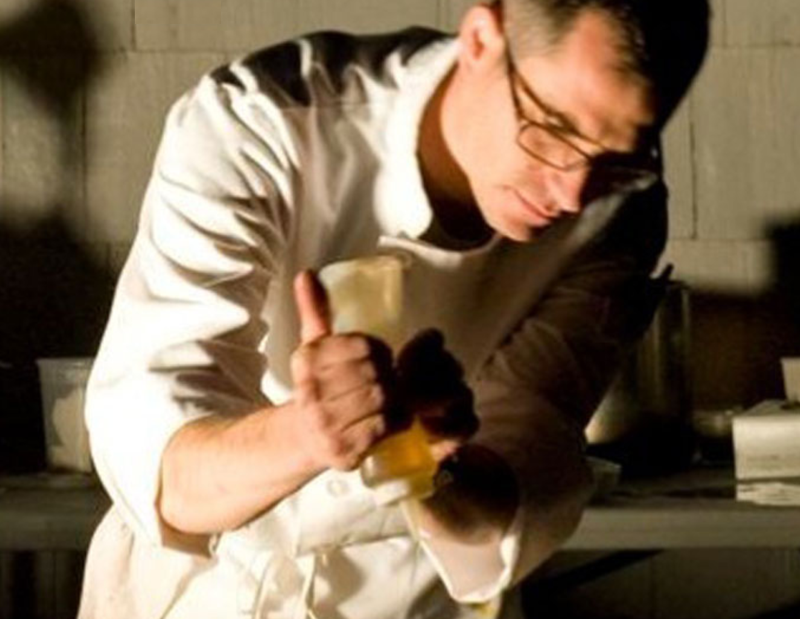 Come celebrate the arrival of spring with Chef Noah Schwartz and Slow Food East End at Noah's Restaurant for our first Spotlight Dinner of 2017 on April 30th. Chef Noah will be serving a 4-course wine pairing dinner spotlighting, local and sustainably sourced seafood or "Slow Fish," as we say in Slow Food lingo. The menu currently being crafted and will be available soon, so please stay tuned. Whether you are curious about Slow Fish, or simply want to enjoy a sensational meal at Noah's, you'll also be supporting Slow Food East End. We welcome you to join us!
What is Slow Fish?
Slow Fish is a Slow Food International Campaign which has launched initiatives that promote sustainable fishing, understanding the state and health of our oceans and waterways, and recovering the traditional wisdom of fishing communities which deepen our connection to people who catch our seafood. To learn more about Slow Fish, click here.
Event: Spring Spotlight Dinner
Date: Sunday, April 30, 2017
Time: Cocktail Reception at 5:30pm. Followed by a 4-course dinner. Cash bar during dinner.
Location: Noah's Restaurant. 136 Front Street, Greenport, NY
Cost: Slow Food members: $95 per person. Non-members: $110 per person. Price includes food, wine pairings, taxes, gratuities, and a $10 per person general donation to Slow Food East End. Space is limited, so please make your reservation promptly.
About Noah's Restaurant
Executive Chef Noah Schwartz and his wife, Sunita, opened Noah's in 2010. The restaurant has received numerous accolades and Chef Noah has been lauded by Best Chefs America in both 2012 and 2013.
Noah plans his menus according to the season and what is available. His menus focus largely on seafood. The menu says "From Farm to Fork" and Noah sources from a large number of local producers and vendors for both food and wine.
Noah's Restaurant was one of the first recipients of the Slow Food East End Snail of Approval in 2015. To learn more about Noah's, please click here.