School Garden Grant Application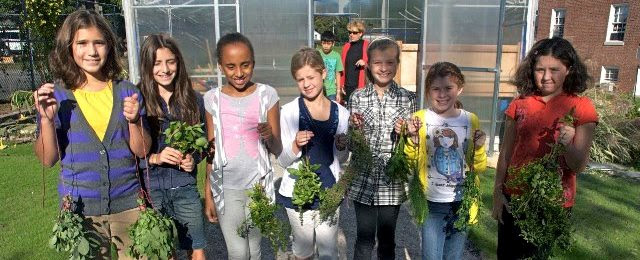 Through the continuous generosity and support of the Joshua Levine Memorial Foundation, Slow Food East End has been able to promote and sustain the efforts of the school garden movement on the East End of Long Island.
Slow Food East End funds three master farmer interns who work with schools on the North and South Forks affiliated with the Edible School Gardens Group. In addition to these three internships, SFEE grants are again available to fund the specific needs of these garden programs such as the purchase of garden tools, supplies and materials for the 2016-2017 school year.
Requirements
APPLICANTS MUST:
Be a nonprofit school or school district (public, private or charter, elementary, middle or secondary) or a 501(c)(3) nonprofit organization working in partnership with one or more schools.
Have an established school garden project.
Attend Edible School Gardens meetings on a regular basis.
Be a member of the Slow Food East End Chapter (SFEE). Membership information (click here). The individual who will represent your school garden at meetings should be the member; please designate NY-East End (Long Island) as your primary chapter.
Have the capacity to manage grant funds responsibly and be willing to report ongoing progress to Slow Food East End and the Joshua Levine Memorial Foundation.
Demonstrate that the garden project has strong participation from stakeholders within the school, including the school principal or other school administrator.
Grant Deadline: October 31, 2016
The Application